Enjoy a complete holiday experience in a great location in Sithonia. Enjoy the blue waters, under the shadow of the imposing Mount Athos.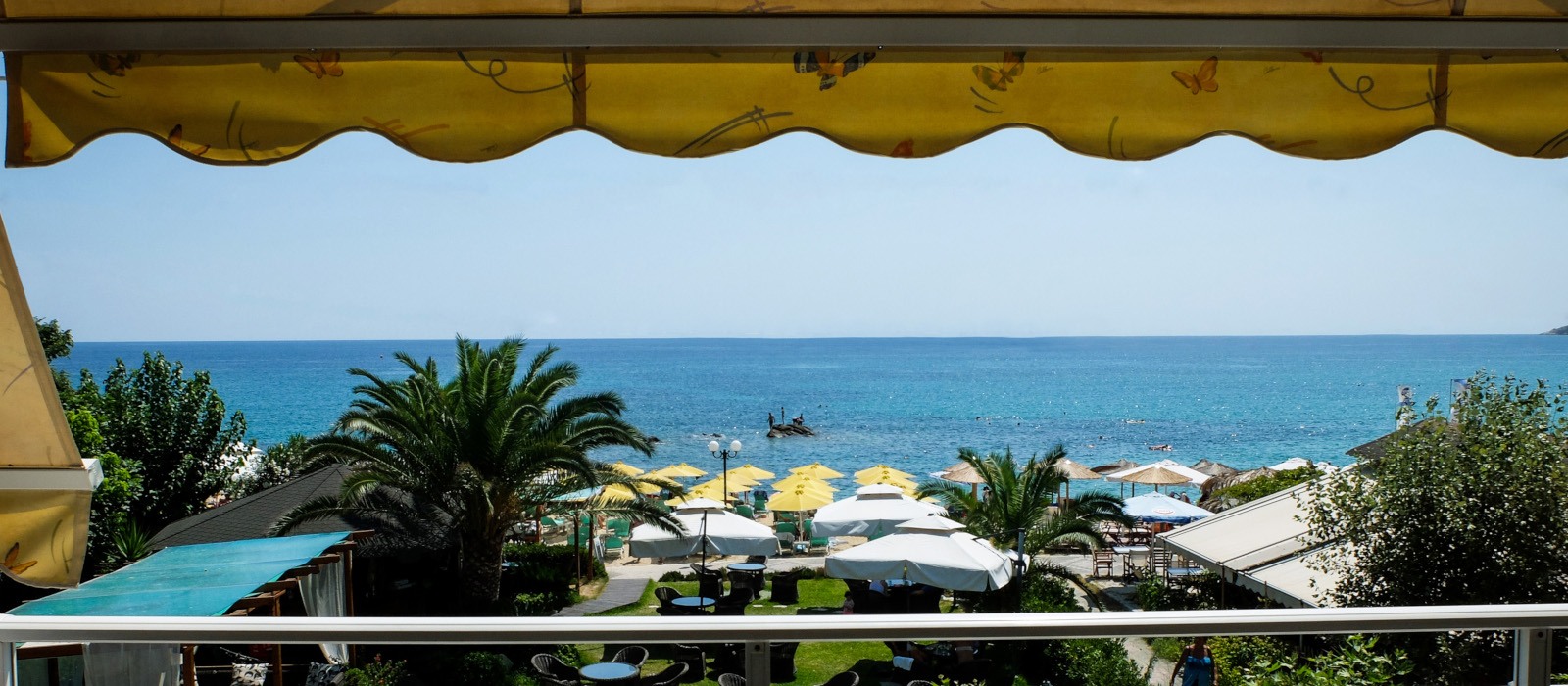 Enjoy a refreshing drink under the shade of a palm tree in our lush garden, or give yourself to reverie overlooking the magnificent view from the rooms' balconies.
All these within easy reach of the centre of the village, just a short walk from all restaurants and cafes.
Holiday to Sarti has never been so easy.